Computing Curriculum
Click here to see our school curriculum intent
At Warlingham Village School our children use technology confidently and safely in a range of contexts to support their learning.
At Warlingham Village, we are committed to keeping our children safe online in our ever changing technological world. We understand that computing is an essential part of day-to-day life; therefore explicit teaching of the computing curriculum takes place on a weekly basis. In addition to this, across the curriculum, computing skills are used to enhance and strengthen learning. Every year group begins with an E-safety unit to provide them with up-to-date information relating to their age to enable them to have a secure knowledge of e-safety and have the skills to tackle any upsetting or inappropriate content they might accidently access online.
Computing is explicitly taught, in a dedicated weekly lesson, with other opportunities built in for cross-curricular learning. Our curriculum allows children to progress gradually, by building upon the previous year's learning. Computing is constantly monitored and assessed throughout lessons and units of work to inform teachers of next steps. Resources and a variety of learning styles are incorporated into lessons to provide children with the necessary support they require. In our computing lessons, because of our in-depth E-safety teaching, our children have the knowledge and understanding of how to safely and efficiently use technology. Use of our computing curriculum supports our SEND and vulnerable pupils by providing them with real life opportunities, visual and verbal explanations and breaking learning into small steps. Enrichment opportunities through real life experiences and independent use of skills learnt, in other subjects and in Champion Challenges, provides the children with strong cultural capital skills to be successful in society. We have a computing suite with 30 computers to allow whole class teaching in computing lessons. We also have 4 class-sets of Chrome books which allow classes to use computers in their classrooms to compliment other subject work they are completing. Each class has 2 class cameras and a teacher Ipad and we have a school video camera to allow children to independently use different forms of technology to enhance their work.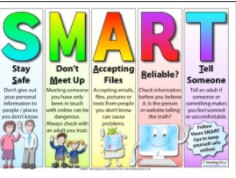 __________________________________________________________________________________________________
Links to pupil resources:
| | |
| --- | --- |
| Please click here for an E safety child friendly short film. | |
Links to parent resources:
Page Downloads